Glass Half Full

wrote:

↑

Fri Jan 14, 2022 2:41 am

AlohaPineapple

wrote:

↑

Thu Jan 13, 2022 11:59 pm

What the heck EV… I think this is what's going on in her mind:

Plan A:

post sad tiktoks about still being in love with her ex and that she wants "the joke to be over" and get back together. Say he didn't do anything wrong, it wasn't his fault, and that she has no bad feelings towards him.

Result

: failed

Plan B:

post thirsty videos on tiktok to show him what he's missing out on. Get a self confidence boost from all the comments saying he's missing out & hope her fans will message him about him missing out. Hope all that convinced him to take her back.

Result

: failed

Plan C:

post tiktoks about how "that boy sus" as well as Instagram stories that both imply bad things about Cam. Get self confidence boost from everyone saying she's better off without him. Still secretly hopes he will take her back. Feels bad about the fact he won't take her back so posts negatively about Cam as if he was bad for her all along and that it's a good thing they didn't get back together.

Result

: ?

Sounds like stage 3 of the 7 stages of grief
You're absolutely right! With how fast EV gets attached to people, I can definitely see her going through a grieving process. We (as in society in general) often forget that grieving isn't only a death thing. I've been through the grieving process many times though because of my progressive (and now terminal) disease so I feel dumb that I didn't even think of that LOL. Good thing you're around Glass!
In other news, Kendal made a huge deal about needing jackets and cold weather clothes to go to the girls' cheerleading competition in Daytona yet posts this on her Instagram… She tries so hard to make it seem like south Florida is a completely different state than the rest of Florida but it's really not. They just want the "prestige" of saying they live in So Flo as if they're so much better for it. This weather certainly doesn't call for dressing like it's winter.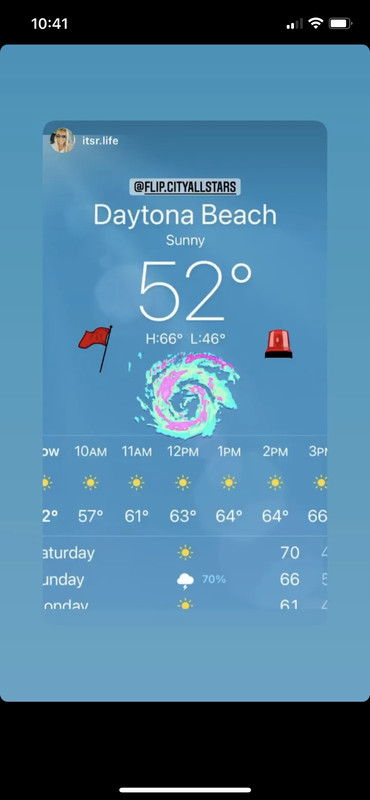 chase branch near me